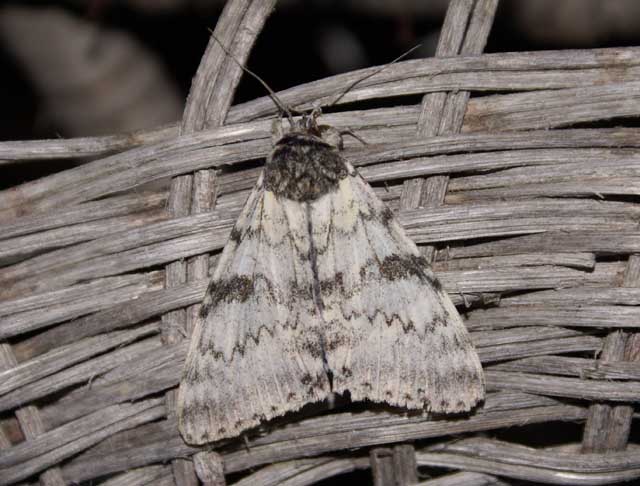 As it turns out, it appears that I hate moths. Not all moths that would be silly. Just the ones that I found plastered all over the front of my cars hood and grill. I suppose it could be grass hoppers, which would be worse; they turn into a kind of bug cement and are really difficult to get rid of.
Louise drove to Saskatchewan and for some reason hundreds and hundreds of moths ended their lives by hitting a car going in excess of 120 Kilometres per hour. When Louise arrived home she told me about her trip, how the drive was, how the visit went and how tired she was that first night. Not one mention of the moths that had been plastered on the front of the car. There were enough wings that I suspected it might just take off. How could that not have been the first thing out of her mouth?
I drove the car around the front and started soaking the hardened bug bodies in preparation to scrub them off. I used a scrubbie and the brush which did an alright job. I know that in the cold light of tomorrow I will see just how many bugs I missed. There were thousands of the things. I imagine there is a large line up at the moth Pearly Gates. While I was scrubbing, I thought about the millions of people around the world who are doing the same thing as I was doing. That is a lot of dead bugs.
It could be worse I guess. I could have been the guy that had to clean the chariots after a battle. I would be complaining that the Gauls were a bitch to scrape off if you didn't get at them right away. Oh, and the Brits, oh the Brits. You might just as well buy a new chariot if you get dried Brit on the hub caps.
I'm willing to give moths another chance, if they agree to stay the hell away from my front bumper, grill and hood.