We just had a fairly intense weather system blow through the area. The sky darkened, the wind picked up with gusts of up to 90 KPH and in some places there was hail. I think it lasted for an hour or two and now, well, about ten minutes ago there was a beautiful crimson sky.
It might still be crimson somewhere else, but here it seems to be, almost but not quite, dark. The storm cut a swath across
Alberta
about two hundred kilometres wide, travelling about sixty KPH and now it is on its way into
Saskatchewan
I suppose. I hope the crops aren't affected for the sake of the farmers.
We get some pretty odd weather out here from time to time and it isn't season sensitive at all. A storm can blow up in minutes like it did today and in the winter I have seen the temperature change 50 degrees in an hour. Weather seems to be getting crazier all over the world with tornados where there weren't tornados before, gigantic hurricanes that destroy cities, really cold weather in Europe where they usually have the more moderate weather, drought in prime farm land and flooding where you least expect it.
I was thinking how nice it is that we have the satellites and can actually see the weather patterns forming and watch them creep ever closer and closer. When I was working, I used to watch a winter storm marching across the mountains and know that without a doubt, tomorrow would be just a miserably cold, snowy, toe snapping day. I would dread the next day from the moment I saw the weather channel. In order to combat the satellites, I resorted to another technological marvel, the web cam. I would go to this site and watch people cavorting on the beach in Hawaii and try to picture myself there. http://www.seehawaiilive.com/oahu/waikiki-resorts It didn't really work, but it was far better to watch that on a cold winter day than the satellite image of a winter storm.
It got me to thinking that when I was a boy we didn't have satellites to see what weather was coming our way. I think they used weather stations that reported the conditions to a central location which collated all of the data and passed it to the TV and radio stations. The first satellite (Sputnik) was launched on October 4 1957. The first weather satellite was launched on April 1 1960 and it functioned for 78 days but it proved what value satellites could be.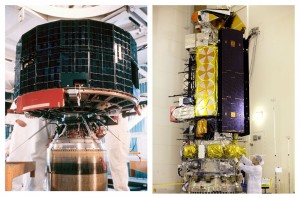 Every now and then when a storm comes up quickly I think about what primitive man must have thought about the changeable weather. One day they would be hunting and gathering and the next they would be waist deep in snow and freezing their asses off. Most especially if it were an early start to winter.
No early warning for them! Mind you, they wouldn't come home from work and sit in the tepee dreading what a shit day it would be tomorrow. They might have drawn an image of a nice day in the frost on the tepee walls of a nice summer day, but I don't think it would have warmed their hearts like people cavorting on
Waikiki
Beach
.
On the plus side, when the weather turned for the good it would have been such an up feeling. They would be able to get out of the tepee and stretch their legs and more than likely wash the old buckskins. Things would be pretty ripe after a couple of months in a cold tepee.
When I think about it, it is much better to be here and now than to be then and there.